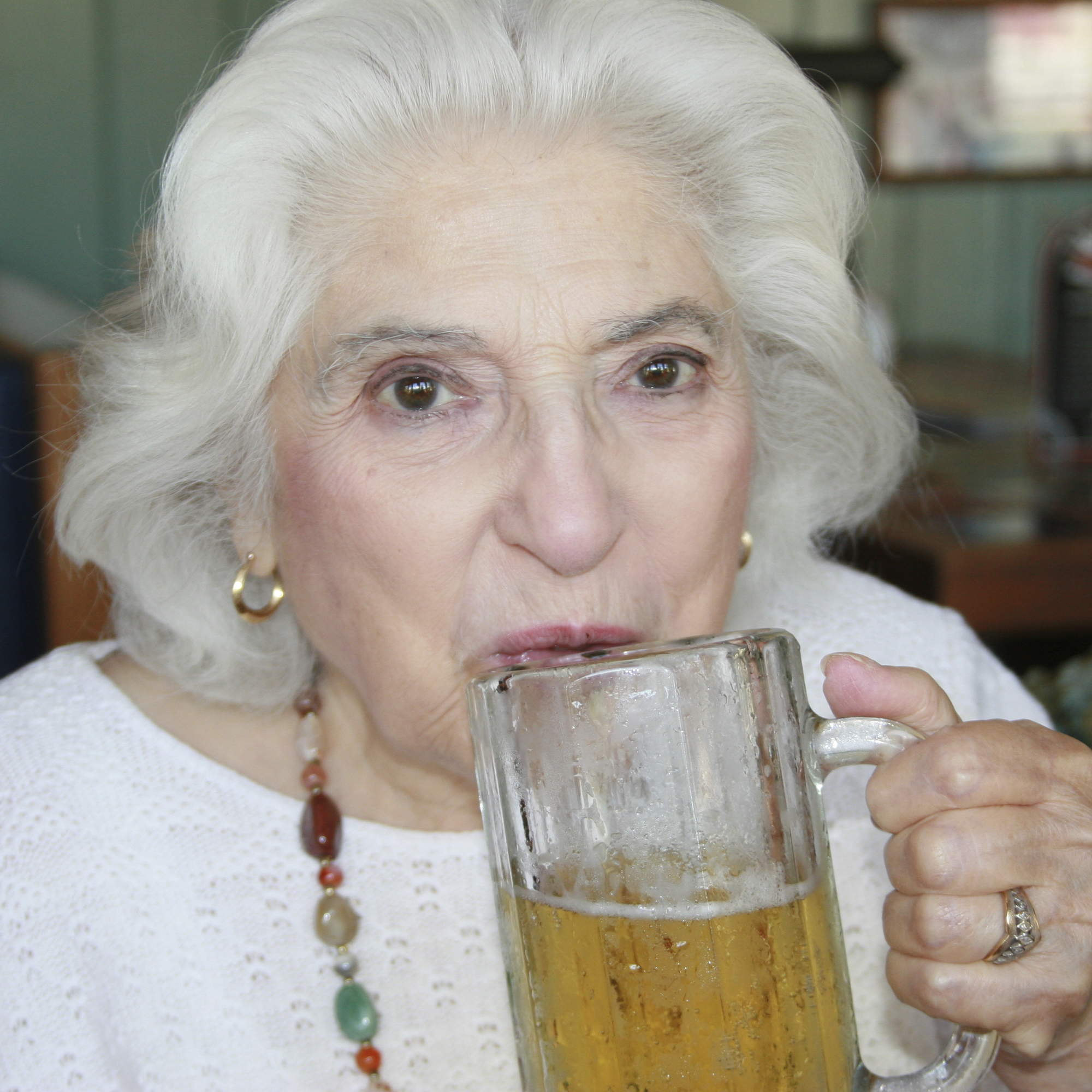 Found this on the book of faces…an 81-year-old not only finished a beer mile with a not-too-bad time, but she beat her daughter and son-in-law while she was at it:
This 81-Year-Old Grandma Is Better at Drinking and Running Than You Are
If you've ever subjected your body to a beer mile race — easily one of the world's ultimate tests of physical and emotional endurance — you might want to contact Elvira Montes for some pointers. The 81-year-old grandmother of three was, not only the oldest person to finish during the 2015 FloTrack Beer Mile World Championships in Austin, Texas on Tuesday night, but also outran her daughter and son-in-law, according to a report byRunner's World. Needless to say, she's a freaking hero.

[…]

While the beer mile world champions crossed the finish line in a cloud of sweat and suds faster than you can pour a beer and drink it, Montes finished the race with a damn impressive time of just 20 minutes and 24 seconds — 50 seconds faster than her 47-year-old daughter. She admittedly doesn't even like beer, but pounded four bottles of KCCO Gold Lager from Resignation Brewery, according to the report.

The race marked Montes' second beer run, having participated in the same event last year. Next year, she plans to break 20 minutes and said she can improve by drinking her beer faster.