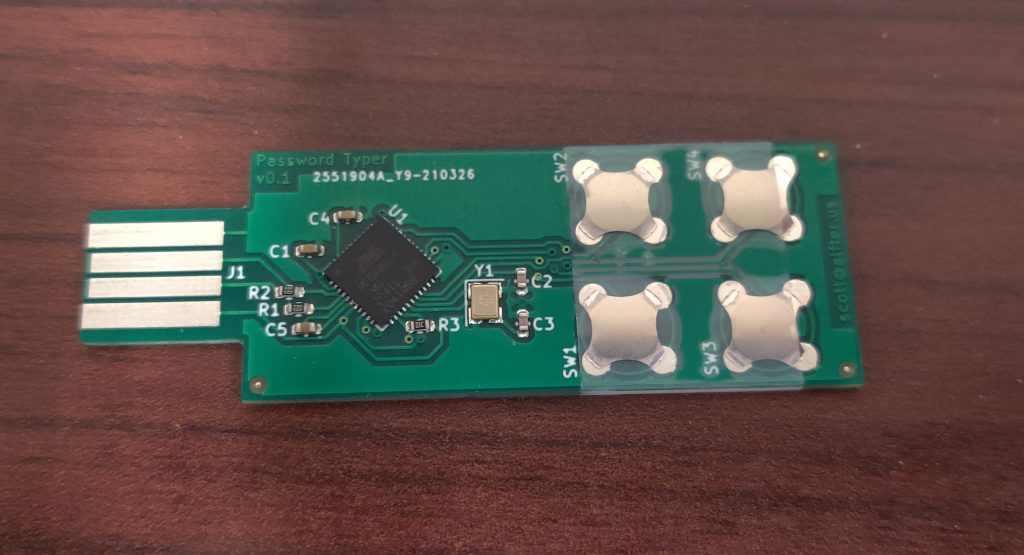 It doesn't do everything that KeePass does, but it keeps the four passwords you use most on your keychain (or will, once it's in the 3D-printed case I've planned for it). It plugs into a USB port and shows up as a keyboard. It also shows up as a serial interface, through which you can set the text to be sent by each key.
In the past, I've ordered boards from companies that make them and stuffed them with parts myself. This time, the boards were handed off to an assembly service that put on everything except the button domes. (They're not supposed to be soldered; a piece of tape is sufficient to keep them in place.)
Total cost for PCB fabrication and assembly? $52 for 10 pieces of bespoke electronics. The button domes add about another $2 per board, and 3D-printed cases should be about a quarter each.
It's amazing times we live in that such things are possible. :)
(Source for everything is at https://gitlab.com/salfter/key_dongle.)